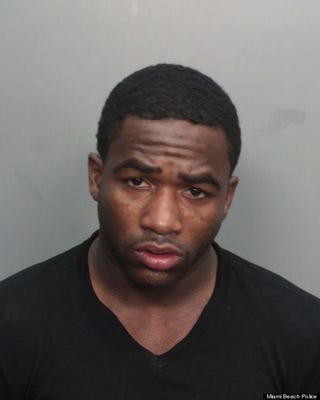 Boxing. As a fan, you try to focus on the good and ignore the bad. We know it's a brutal sport in which the athletes are exploited by corrupt sanctioning bodies and unscrupulous promoters; where the fans regularly overpay for dull fight cards with little in the way of undercards; and where the most important fights never happen due to meaningless rivalries between managers and television networks. But, you look past that. You look past it because, beneath the filth of the business lies the purity of the sport itself. Because there is something nonsensically beautiful about watching two men push themselves beyond every physical boundary, taking themselves to the very brink of death (and, sometimes, past it) all in the name of victory. Because it represents competition in its most basic form.
And right when you feel good about doing that, about having overlooked its faults and found the latent beauty beneath it all, something like this happens:
A ungrateful females deserve to be killed!!!!

— Adrien Broner (@AdrienBroner) June 15, 2013
That's Adrien Broner - the guy our Hamilton Nolan called the "next big thing in boxing" and the guy who calls himself "The Problem." In that instance only, it looks like Broner was right.