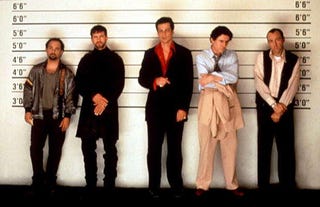 Favorites and duds from today's commenting:
So, a football guy told people he was gay, I'm sure that there was only productive discussion to be had in the comments on all the Michael Sam articl- [starts reading comments] [clicks on 'Pending Submissions'] [dies]
Look, I'm leaving those articles alone today. I looked through them and basically all of the attempts at jokes were crap. I'm not making them duds, but there weren't any favorites there either. Let's move one, because there were some good comments elsewhere.
Favorites, in no particular order:
Charlie Villanueva has alopecia. Maybe because it's a disease that isn't life- or health-threatening means that it's funnier to make jokes about. Or maybe it's because Charlie would be an ugly sum'bitch even if he had any hair. Either way, pkellen2313's easy one-liner in the Mo Cheeks post takes full advantage.