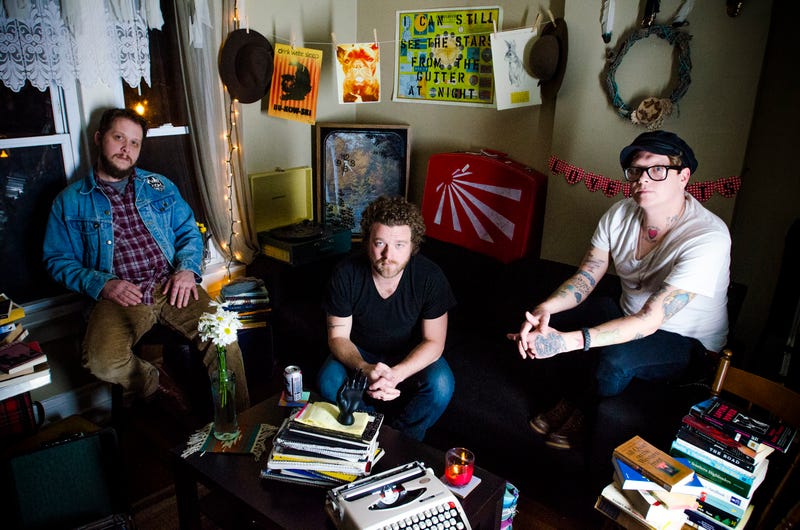 I think I know a few things about you. I'm guessing you are approximately 32 years old, give or take 5 years. You have .5 children and most of a dog. In your professional life you have a JD, work at a university, or you perform some other perfectly awful set of job tasks that make you want to hug a cactus. Your significant other is employed in publishing, marketing, education, or devil worship. You just got a new furnace, and you know you're going to have to call a plumber pretty soon.
And the worst fucking thing in the world is trying to make new friends.
Only slightly less unpleasant than making new friends is going out with your current friends. Not the bunch of louts and loudmouths who accompanied you as you committed unspeakable acts of knavery in high school and college. No, I'm talking about the colleagues who you sometimes have dinner with, or the parents of your half-a-kid's schoolmates. Some of those folks are glorious salt-of-the-earthers, and you enjoy the moments you get to chat with them when not wrangling your demon seed. But a vast majority of them are simply people with whom you have conversations about water heaters and debates about which schools have the best extra-curricular activities.
And somehow, despite your benign apathy for most of these acquaintances, every social encounter involves you reaching desperately for something, some shred of personality or cultural awareness that will impress these fellow hive members. And every encounter ends with you feeling shitty and inadequate because, despite the relative ease and overall good fortune of your life, your garage is not as organized as theirs and your vacation (what vacation?) pales in comparison to John and Jane McDisneyass over there. They didn't mean to make you feel like a worthless jerk—you don't mean enough to them for them to have feelings, much less antipathy, towards you. If you died, none of those people would put down their latte for more than thirty seconds.
Life. It's really happening, isn't it?
Every once in awhile you take a stab at making a real connection with these semi-friends, though. You try to find a commonality that will unite you in some sort of pre-middle-aged brother or sisterhood. So you suggest that you and your husbands and wives all go to a concert together. Maybe they'll like the music you like? That would be cool, right?
Right?
You stupid dummy. That's a horrible idea. It's just so terrible. Just think for a second. Think of what that will entail.
Meeting up before the show. Finding a table or a place on the venue floor that fits all of you. Getting elbowed by shithoused co-eds who think they can just walk up to the front row, even though they got there two hours later than you did. Having a drunk dude lean over and whisper something egregiously offensive at your wife, so that now you either have to get in a fistfight or leave this godforsaken monkeybutt of a bar that you already paid fifty dollars to get into and somehow ran up a tab of another sixty bucks for a round of goddamned Bud Lights that you didn't even want in the first place.
Fuck all that.
And the worst part, especially if you're the one who suggested the band, is that you'll still probably never impress any of these peers. Unless the performance is simply transcendent, chances are the effort and cost of evening will never be fully paid off by the experience at the show.
And that's why you're going to go see Two Cow Garage.
Alone.
I know, that sounds ridiculous coming from the guy who tells people to shout the merits of their favorite unknown band from the rooftops.