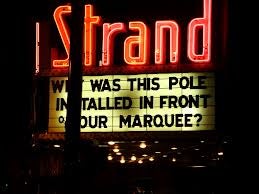 Welcome to another fun movie quiz! Inspired by All Over But The Sharting's intermediate level movie quiz, this will be only slightly easier than what you endured last night. That sure was one tricky movie quiz - I think we can take it a bit easier today. Without further ado, the clues!
1. I am thinking of a movie you've never heard of.
2. ...
3. This movie existed.
4. A thing and some other things.
5. Something about nunchucks and/or another weapon of some type and an actor/actress.
6. This movie had both opening and closing credits.
7. I saw this movie at the Cineplex Odeon on a Thursday night when I was 18.
Good luck, guys!