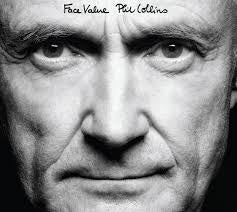 While in Genesis, Peter Gabriel cared more about the presentation than he did the music. You could barely hear his lyrics over the fox or alien costumes he would wear on stage. He had to go. Collins was already doing all of the backup vocals anyways. The choice was made to make Collins the lead vocalist and bring on a new drummer.

With Collins out front, the band started to earn the commercial and radio success it deserved. Three solid albums and then the pinnacle- 1980 release of Duke put Genesis at the top. Collins wanted to capitalize on this momentum but Banks and Rutherford needed a break. So, Collins decided to start releasing solo albums.
With the launch of MTV, the timing of the solo albums could not be more perfect. Collins was everywhere. He was also now producing successful albums for the likes of Eric Clapton and Robert Plant. Sure, the Live Aid with Zeppelin was a flop but that had more to do with Jimmy Page's heroin abuse and not Collins drumming.
Collins music had a lot to do with the television success of Miami Vice. So much so, he even starred in an episode entitled Phil the Shill where Collins played a con man. As the 80's ended, Collins was now one of the top stars of the music industry. On the same level as Prince, Madonna, Michael Jackson and George Michael.