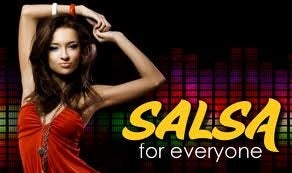 Fall is here, and along with the yard work, sweaters, and awful relatives that entails comes the inundation of social events requiring/encouraging you to "bring something.' Be it football parties, tailgates, office potlucks or whatever, you can go the "I don't give a fuck route," and pick up a party tray from the deli, the "I don't have an original idea and/or am a drunken lout" route and bring a middling bottle of wine that'll feed you and maybe 1 other, or you can go the "My self-esteem is derived from the approval of others" route and spend all afternoon destroying your kitchen and budget whipping up Mom's famous whateverthefuck. Let's not do these, m'kay? How a bout we just make some motherfucking salsa?
It's so goddamned easy and so goddamned good:
-Take a can of whole peeled tomatoes (no, not the big one, the other one) and dump that sucker into the blender.
-Peel a small white onion, cut it into quarters, and throw it in the blender.
-Take 3 serranos, cut off the stems, and throw them in the blender. (Jalapeños can be substitute if they must, I've no idea what your supermarkets look like up there in Yankeeland, but just know you are bastardizing the recipe. If you can live with that, I can.)
-Peel 3-4 garlic cloves, throw 'em in.
-Make a palm cup, measure out a sugar cube bit of salt, dump it.
-Using same palm repeat same technique with cumin, twice.
-Take a bunch of cilantro, rip the leaves off the stems, and top the blender with them. This is the most time-consuming step of the process, but an important one that will keep it fresher longer, make it taste better, and keep those goddamned stems out ot your teeth. My sister skips this step, and I hate her for it.
There you go, all that's left is to utilize that chop feature on your blender. You want to work it where everything is combined and mixed, but don't overdo it Having recognizable chunks of goodness in there is what you're going for. Feather that chop button. Work it. Hone it. Own it.
Like a pot of beans or chili, this salsa is always better the next day, so planning ahead is ideal, but it's still going to be the star of any table if you threw it together while waiting for the wife to put herself together. Experiment with two serranos if you are the over-sensitive type, but if it doesn't hurt just a bit - if you're nose ain't running two chips in - you're doing it wrong.
Grand totals: about $3 and 5 minutes. Lemme know how it goes.
(JoeBlowTheLoverMan is an efficianado of the libidic arts, a player for real, and known to rob a ho. First brought to national prominence in Rudy Ray Moore's cinematic masterpiece Dolemite, he has been shouted out by Mike D on Paul's Boutique's Lay it on Me. While his tenor can easily be misconstrued, his feelings toward his subjects are certainly confined to hetero-brofection. For intimate details into his prowesses, go ask you mother.)