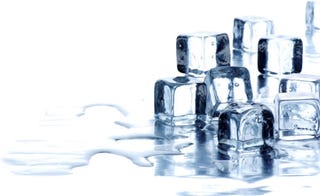 1. Ice Cube
Pros: Death Certificate is the single greatest rap album in history; wrote Boyz n the Hood and starred in Boyz n the Hood; No Vaseline still the most vicious diss track in rap history; classic St. Ides commercials; the original Friday is directly responsible for the popular #KTFO twitter hashtag.
Cons: Never gave DJ Pooh sufficient credit for writing Friday and cut him out of the sequels; literally every movie since Friday; current Coors Light commercials.
2. Ice-T
Pros: The "Original Gangster"; delivered signature tracks for New Jack City and Colors, back when that really meant something; surprisingly good actor who has made surprisingly good choices; introduced world to Coco.
Cons: Introduction of Coco directly responsible for introduction of Kim Kardashian.
3. Vanilla Ice
Pros: We all love Ice, Ice Baby. Admit it, you stupid worthless hipster.
Cons: Claims to not love Ice, Ice Baby.
....
149. Prime Minister Pete nIce.
Pros: Part of legendary hip hop trio, 3rd Bass; occasional Deadspin contributor; solo efforts significantly underrated (Russell Simmons said the Brett Ratner-directed Rat Bastard - which featured an homage to The Untouchables in which an MC Serch lookalike was beat to death - was his favorite music video of all time)
Cons: Underemphasizes the "Ice."