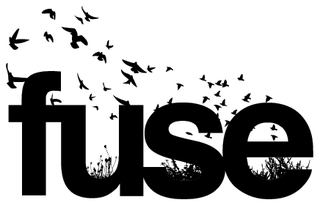 As almost none of you know, 2 Chainz is hosting tonight's Top 100 Party Playlist on fuse network. I'll be counting them down starting with number 13, providing my distinct blend of commentary, information, and unsolicited self-promotion along the way.
13. Fight For Your Right (To Party), Beastie Boys. I'm probably one of the few people who is (A) old enough to have purchased this album in the store (yes, we bought albums in stores), and (B) young enough to be blogging about it. My first concert was the Beastie Boys at the USF Sun Dome in February 1987. The next morning, my parents read the St. Pete Times about the 30-foot inflatable penis, and I didn't go to another concert for a while.
12. Super Bass, Nicki Minaj. I love Nicki as much as anyone, but this isn't in the 12 best party songs of the last three years. But what she did on Monster, oh my god. Also, my dog is not happy I'm doing this. There's a ball to be thrown, dumbass.
Also, I would not want to be the guy that signed 2 Chainz up for this. This looks like the last thing he wants to be doing right now.
11. On The Floor, J-Lo f. Pitbull. The Latin-beat/ambient-club part of this song is sorta catchy, but Jesus Christ. There is no one worse than Pitbull. As bad as Florida is, it's made worse by Pitbull's involvement.
Well, it turns out that 2 Chainz's tenure has come to an end. He's been replaced by Andrew W.K. for the final ten. Great.
10. Mercy, Kanye f. Big Sean, Pusha T and 2 Chainz. Now I see why 2 Chainz had to go — it would have been a conflict of interest for him to announce this song. I love this track, but not sure I'd play it at a party. I usually use this one as I roll up to the 5 AM running group. Or when I'm driving the kids to school.
9. Get This Party Started, Pink. I'm assuming this song was chosen on the strength of its title. Either that, or its ability to get 35-year old soccer moms dancing.
Please make this song end.
8. I Know You Want Me, Pitbull. FACT: This is the sixth Pitbull song on this list. Remind me not to go to a fuseTV party.
7. Big Pimpin', Jay-Z. This is probably a good selection, inasmuch as most artists' 15th best song ends up being the one that most white partygoers want to hear. But again, an odd selection for a party, unless your party is for people who stopped listening to music in 2002.**
**Most of the people in my life stopped listening to music in 2002. Welcome to 40, motherfuckers.
6. Yeah!, Usher. There's an argument to be made that, here in the year 2013, this is the number one party song. From weddings to house parties to sweet sixteens to me babysitting the kids and drinking profusely, this song is a can't-miss. I'm curious to see what five pieces of shit they managed to fit ahead of this song.
5. We Found Love, Rihanna. Damn, good pick.
Wow, this video is really weird. I was just explaining to my kids how I wasted all of my time as a ten-year old watching Michael Jackson videos on MTV. They're older than that, and they've never seen a non-YouTube video.
4. Low, Flo Rida. This is a horrible song, but it is a party song. A little high at three, but at least we're back to talking about songs that would generate real interest at a party.
HOLY SHIT HIS NAME SPELLS THE STATE IN WHICH I LIVE. Just kidding. I knew that.
3. I Gotta Feeling, Black Eyed Peas. This has to be the most played wedding song of the last ten years, other than maybe....
2. Outkast, Hey Ya! This definitely would have been my top song. Has any song ever covered the entire ground between sophisticated hip-hop fans and dancing grannies? I know there are many well-intended and intelligent Outkast fans that don't consider this album on par with the other two, but I'm not one of them. I love this album, and it still makes me sad that this was the last we heard of them.**
** This was the last we heard of them. Just drop it there and move on.
They just showed what they considered the "classic" party songs, and they spanned from 1979 to 1991. So I guess we're not going to see any song from my childhood here in the one spot.
I have a bad feeling that this song will contain the word "party" in it.
1. Party Rock Anthem, LFMAO. THIS ISN'T EVEN THE BEST LFMAO SONG AND I CAN'T BELIEVE I JUST TYPED THE WORDS "BEST LFMAO SONG". I'm going to bed. Thanks to the 83 people who clicked on this.
Shake that.