"What's haps, chaps? Yeah, I just came up with that. Takin' a break from the standing desk, myself."
"Oh hey brah, some of us were gonna go discing later today. You seem tense, getting out on the course would feel, like, super-good, I promise. Plus I just got this sweet new mid-range disc and I'm stoked, stoked, to make some magic with it."
"Plus, check out Henrietta! Look at how good she feels!"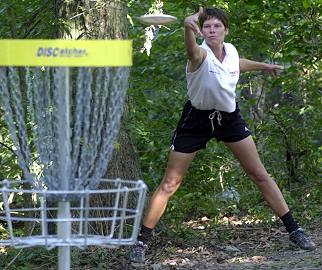 "Just, real solid, you know?"