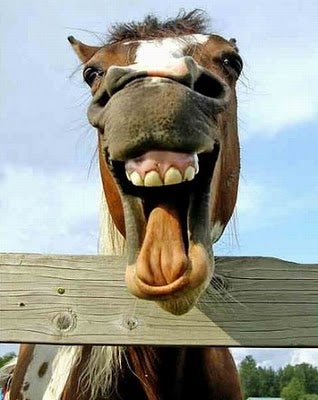 Favorites and duds from today's commenting.
Favorites, in no particular order:
Here's a funny shot at Raiders fans from DougExeter in the Distracted Fans post. I also chuckled at this rather tortured dialogue joke in the Scottie Pippen post. It gets there, and that's all that matters.
This is a terrific wordplay/current events joke from Clinton Portishead in the Distracted Fans post. Stay, won't you?
I laughed at this dumb joke from Eddie Murray Sparkles in the Flooded Saddledome post.
This quick exchange from Bring Back Anthony Mason in the Russel Westbrook post deserved a little more attention. That's very good.
Here's a fucking killer one-liner from Raysism in the Deaf Wilt Chamberlain post. Terrific.
Here's a charming little repurposing from The Amazing Sneijderman in the Bad Mushrooms post. That's clever enough.
Here's a dark little joke from I Still Dream in the Allen Iverson post. Keep this up, buddy.
Total Fucking Duds
Not tonight. Plenty of duds out there. Plenty. We're looking the other way tonight.
So, this will be the new home for nightly Roundups going forward. As usual, I'll do these as often as I can get to them. Keep bringing the funny, friends.
EDIT: As always, please please pretty please post any comments you think I missed down below. Seriously. There were plenty of good jokes that didn't make my list, but that doesn't mean they don't deserve some extra love.
Have an A+ night, all. See you in DUAN.