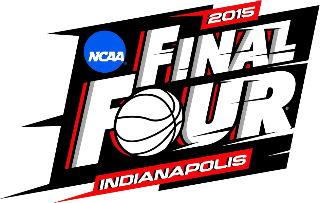 Alright idiots the picks are in. Six of you managed to lose a Final Four team four hours into the tournament, before I could even get a preview written. (UPDATE: add five more to that for those who picked Baylor.) Fear not, as none of you will finish last. That goes to everyone's least favorite sandwich dad, Cobra, brah! who is such a damn nice Canadian he couldn't bear to pick one team over any other.
As expected, Kentucky was the most popular pick for champion with 25 of the 38 picks, followed by Wisconsin with 5. Mangini in a Bottle was the only major contrarian picking Virginia. All champion picks were a 1 or 2 seed.
Champion Picks
| | |
| --- | --- |
| Kentucky | 25 |
| Wisconsin | 5 |
| Villanova | 4 |
| Arizona | 2 |
| Virginia | 1 |
Final Four Picks
Midwest
East
Kentucky
34
Villanova
14
Cincy
1
Virginia
9
Maryland
1
Louisville
5
Wichita St
1
Oklahoma
4
Michigan St.
2
Northern Iowa
2
Providence
1
West
South
Arizona
17
Duke
19
Wisconsin
13
Gonzaga
11
Baylor
5
Iowa St.
6
UNC
2
SMU
1
Most optimistic pick goes to BONG HiTS 4 TEBOW's Brackits 4 Tebow, picking #8 Cincy to make the Final Four over Kentucky. BH4T also haS #6 providence winning a Big East battle over Villanova. Batman's Robyn, Poignant Theater (#7 Michigan State), and Mangini in a Bottle (#7 Wichita State) had the next lowest Final Four seed picks.
Here's the entire list of brackets and Final Four picks. For those of you who didn't include your username in the Yahoo bracket, feel free to send me a DM and I'll update it.