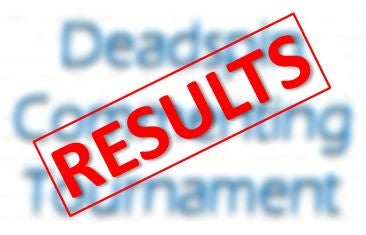 Today's results...
In light of the effects of Tropical Storm Andrea on my commute home, we're going to call today's match on the early side. Let's all congratulate MagicMikePiazza on a hard-fought victory over newcomer ODhere, and wish him well as he spends the next three weeks training to come up with a much better joke against a far more experienced opponent.
Also, we'd like to recognize yesterday's runner-up, coolwhhhhip, for showing up and voting today. That's good sportsmanship right there.
We have another one headed your way tomorrow at 10:45 or 11 AM Eastern, so set your alarms, you lazy motherfuckers.
(PS, it was a complete coincidence that MagicMikePiazza was given the name MagicJohnson. Don't read anything into the names.)