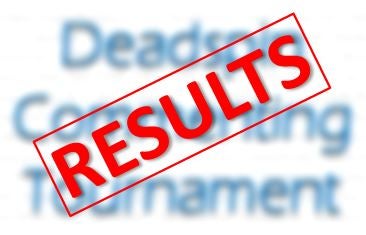 I think we can call this one. Deadspinner and Twitterer Drifter defeats fresh-faced Imperialism. Today's match had a nearly-acceptable joking-to-making-me-Google-what-the-fuck-you-are-talking-about ratio, so it looks like we're headed in the right direction.
Speaking of the right direction, do we have a slate of games for you next week. I've already scheduled the first three games, and it's safe to say you will enjoy the mix of title contenders and well-known Cinderellas. Starting Monday, no one is safe.
Well, maybe the guy who gets to face When_you_get_the_money_ you_get_the_Micah_Hoffpauir is safe. But not the rest of us. Not the rest of us.