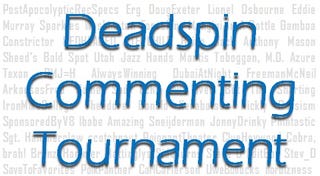 I know you'd like to toss your salad with both of these guys, but please just pick one.
You know the rules: No croutons, and no Thousand Island. It's swimsuit season.
No one was injured, and the fire never spread beyond the light tower up in right field, so go ahead and laugh!
The small blaze suddenly broke out at the start of the bottom of the 11th inning. The Nats chalked it up to a "minor technical malfunction," adding that they would still need to look into the exact cause. Fans in three sections in the immediate vicinity were moved, and the game went on, the fire just popping and flickering away as those in the stadium gawked at it curiously, the perfect metaphor for what would become the Nats' latest loss.