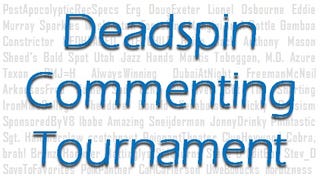 They were the comment_ninja's greatest two weapons. Together we'll see who [snaps neck].
You know the fucking rules. And no #insidebaseball — Sidespin strives to be an inclusive place, where each commenter has an equally amazing awanus.
He did it back on Opening Day in Pittsburgh, and he did it again during the fourth inning yesterday afternoon in Chicago, in his first start since he came off the DL. Grounds crews around MLB are hereby advised to be on the alert.