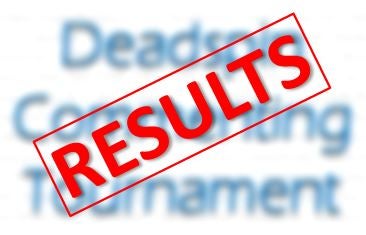 We set a course for adventure, and damn if we didn't find it.
Despite the threat of an early bracket-busting, favourite DougExeter outlasted Glengarry Glen Ross-plagiarism plagiarist BlairWalshProject in the best-played game of the tournament. Well done, gentlemen!
We have another strong matchup headed your way tomorrow around 10:30 Eastern. In the meantime, I'll be admiring my tan**.
** Not to be confused with the baseline tan skin color that I maintain during winter months as a result of year-round Florida sun exposure.