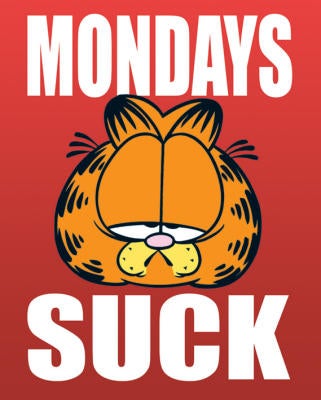 [replace this text with some preamble about how I'm the only fucker who works around here anymore]
Favorites, in no particular order:
Old friend Raysism drops by with a joke in, of all things, a running post. This easy one-liner in the 300-Pound Relay post is standard Raysism fare, in that it is funny, and we laugh at it.
This diatribe from SaveToFavorites in the Terrell Owens Earthquake post is great. It just builds and builds, and you know exactly where it's going, but that doesn't mean that it isn't great. This is the type of creativity that StF excels at, and it's a dying breed with the exodus of most of the talented commenters. StF is, stylistically, on the far end of the spectrum from Raysism, but today they sit alongside each other in the Roundup.
This excellent and very subtle bit of wordplay from marmol heater in the Cubs Psychologist post made me laugh out loud and kind of vomit a bit at the same time. Really, it's the visual that gets forced upon you when you read this joke that makes it both repulsive and hilarious. I bet you're thinking about shrivelled mascot dick right now, you pervert.
God help me, this stupid line from EditBay in the Hank the Dog post just cracked me right the hell up. EditBay has taken on a very simplistic style of late, and I am definitely a fan if he's going to keep pumping this stuff out. This is your Comment of the Day.
Finally, this deadpan comment from Rod Strickland Propane in the MIA Lawsuit post was solid. Funny and biting commentary will always find a way to the Roundup when I'm in charge (which is apparently 100% of the time). Good joke.
Total Fucking Duds
Are Duds a thing anymore? Is anything?
***
Errors and omissions below. Happy St. Patrick's Day, losers.