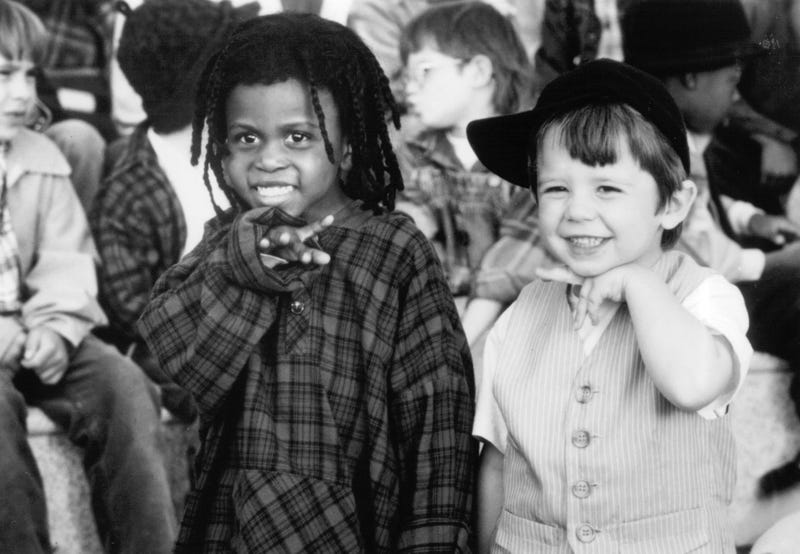 Welcome back to Side Letters, the feature in which we print our favorite reader mail. We should take this moment to remind you that all emails to Sidespin and its editors are on the record unless otherwise specified. Now for your letters.
Subject: 50 Shades of Grey Thinkpiece
From: E.L. James

To: Sidespin Staff, Miserable Shitehawk

Dear Mr. Hawk,

While I appreciate you taking the time to ponder, outline, draft, compose, and eventually publish your thinkpiece—such as it was—regarding the recent filmic adaptation of my 2011 novel (now available on GooglePlay and at Amazon as an e-book, audiobook, or hard-copy purchase), I must take issue with your contention that "the last thing" the world needs right now is another story of a white man submitting his woman subordinate to mild sexual dominance and light fetishistic coitus.

It is my contention that, as a best-selling author, the Christian Grey of 50 Shades of Grey is the perfect hero of our time. In a world where straight, white, middle-to-upper class men are quickly becoming marginalized and silenced, Christian Grey represents all that is right in men's self-assertion and re-emergence in normative erotic play.

Are you saying that my novel—a smash hit piece among well-to-do teenage girls and first-year college women—does not speak to the sexual experience of all America's bedrooms? Are you saying that, rather than sparking some transgressive chord within American discourse on sexuality, my book merely reinforces the already too conservative modes in which we talk about sex? Can you please explain those two questions to me, since I've been asked of me numerous times and I don't have the intellectual snuff to figure out just what the hell is going on.

Good day,

E.L.
Subject: Moth Eating
From: Similar, but Different, Happy Echo

To: Sidespin Staff, Same Sad Echo

HAHAHAHAHAHAHAHAHAHAHAHAHAHAHAHAHAHAHAHAHAHAHAHAHAHAHAHAHAHAHAHAHAHAHAHAHAHAHAHAHAHAHAHAHAHAHAHAHAHAHAHAHAHAHAHAHAHAHAHAHAHAHAHAHAHAHAHAHAHAHAHAHAHAHAHAHAHAHAHAHAHAHAHAHAHAHAHAHAHAHAHAHAHAHAHAHAHAHAHAHAHAHAHAHAHAHAHAHAHAHAHAHAHAHAHAHAHAHAHAHAHAHAHAHAHAHAHAHAHAHAHAHAHAHAHAHAHAHAHAHAHAHAHAHAHAHAHAHAHAHAHAHAHAHAHAHAHAHAHAHAHAHAHAHAHAHAHAHAHAHAHAHAHAHAHAHAHAHAHAHAHAHAHAHAHAHAHAHAHAHAHAHAHAHAHAHAHAHAHAHAHAHAHAHAHAHAHAHAHAHAHAHAHAHAHAHAHAHAHAHAHAHAHAHAHAHAHAHAHAHAHAHAHAHAHAHAHAHAHAHAHAHAHAHAHAHAHAHAHAHAHAHAHAHAHAHAHAHAHAHAHAHAHAHAHAHAHAHAHAHAHAHAHAHAHAHAHAHAHAHAHAHAHAHAHAHAHAHAHAHAHAHAHAHAHAHAHAHAHAHAHAHAHAHAHAHAHAHAHAHAHAHAHAHAHAHAHAHAHAHAHAHAHAHAHAHAHAHAHAHAHAHAHAHAHAHAHAHAHAHAHAHAHAHAHAHAHAHAHAHAHAHAHAHAHAHAHAHAHAHAHAHAHAHAHAHAHAHAHAHAHAHAHAHAHAHAHAHAHAHAHAHAHAHAHAHAHAHAHAHAHAHAHAHAHAHAHAHAHAHAHAHAHAHAHAHAHAHAHAHAHAHAHAHAHAHAHAHAHAHAHAHAHAHAHAHAHAHAHAHAHAHAHAHAHAHAHAHAHAHAHAHAHAHAHAHAHAHAHAHAHAHAHAHAHAHAHAHAHAHAHAHAHAHAHAHAHAHAHAHAHAHAHAHAHAHAHAHAHAHAHAHAHAHAHAHAHAHAHAHAHAHAHAHAHAHAHAHAHAHAHAHAHA I MADE YOU EAT A MOTH, LITTLE BRO, AND THEN YOU TOLD THE WHOLE FUCKING INTERNET ABOUT IT I'M DYING RIGHT NOW!!!!!!!!!!!!!!!!!!!!!!!!!!!!!!!!!!!!!!!!!!!!!!!!!!!!!!!!

sent from my iPhone
Subject: Haikus
From: Seamus O'Limerick

To: Sidespin Staff

Top o' the morning, shitfuck scrote-wads. Fuck your haikus and fuck all of you. Except for that Algebra mate. He's alright by me.

Seamus O'Limerick
Director of Marketing and Outreach
St. Mary's Children's Hospital and Cancer Research Center
Dublin, Ireland
From: Universal Enveloping Algebra

To: Seamus O'Limerick

My dude, thank you.
From: Miserable Shitehawk

To: Seamus O'Limerick

What in the motherfucking ever-living-shitwad of a world that you live in would compel you to write this email? Do you have any motherfucking idea how long I worked on those haikus? Do you know how motherfucking annoying it is to tweet out calls for haikus over the course of twenty-fucking-four hours? Get fucked, Seamus O'Shitstain.
Side Tweets