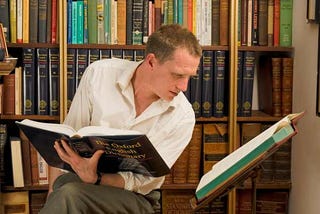 As Google-translated into Latin, and then back into English.
Feel free to leave your guesses in the comments. First to get all seven correct wins something, or perhaps nothing.
Now the best of times, in the times of the greatest years old was the age of wisdom, it was the time of folly is the faith, was of incredulity at the time was the time of light, the time of the night was the spring of hope, it is sad, it was winter.
If you really want to hear it, I know you, let it first be to know where He was born, a boy, what is there before the worst of the clay, as it were, than his parents and taken hold of me, and David Copperfield but not step into the feel, if you wanted to know the truth.
Finally, the old man was the only boat in the gulf stream, the fish came to eighty-four days now without.
Once upon a time and a very good time was coming down the road and this was there moocow moocow who descend on the way met a little boy named baby tuckoo Nice.
Naked in his youth and has advised me that I am a father of a rolling year.
Be known: it is true, that happiness ought to be in the possession of the one of the woman to be in want.
Is this going to be my man, or is held in the state must present a certificate.