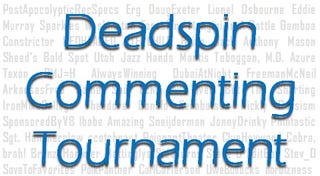 I just received a cease-and-desist letter from Sid and Marty Krofft. They said that this tournament was too weird for them.
But let's go ahead and vote. And no write-ins for LandOfTheLost. Or Lidsville.
SportsGrid found this clip on the Toronto Raptors' website before it was taken down. It's DeMar DeRozan "interviewing" teammate Jonas Valanciunas. None of it is serious, except for maybe that answer at the 10-second mark.