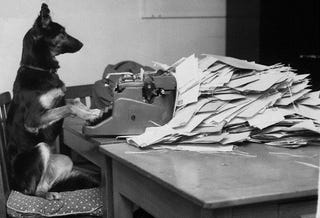 After 25,000 words on what hip hop means to me it's getting the book treatment, and now I want 600 words on what it means to you – good, bad, or ugly. As a group we can tell a better story, and I'll gladly post royalties for that. You – yes, you – can get your essay printed.
Rather than write any more myself, I want you guys to tell the story of hip hop in print. The whole story, from 50 different viewpoints. For each one of the albums I've written up, this book will include an essay from one of you. It can be whatever you want – maybe a personal story, or compelling analysis. The further off the beaten path the better. Together, we'll make the book not just why hip hop is great, but how it's made us laugh, or remember our youth, or even enraged us.
I won't make it hard for you. Look through the list and send me a pitch (see note below). Just a fragment of an idea is all it takes to get started, and I'd be glad to help you polish it. From there you've got till the end of the year an indefinite timeframe to submit barely a page. Maybe we won't get fabulously rich, but just like that, your words – and your story – will get immortalized in black and white.
Confidentiality assured. You've got nothing to lose, so join those who've already committed and PITCH!
NOTE: Just a pitch for now guys!! A few people have sent first drafts - which is fine! - but right now both of our focus should be on "what's the story to tell." I don't want to leave any of your work on the cutting room floor, so just chat with me! I'm friendly! Start with what perspective can you share that's different and unique and we'll go from there.

You can catch up on the list here, or find the FAQ for the project here. There's some suggestions on how to make the most of your pitches, and suggestions if you want to help but don't want to write. Drop any questions in the comments. And if you know someone who'd be itching to participate, send this along. It's a big tent. Let's do this.