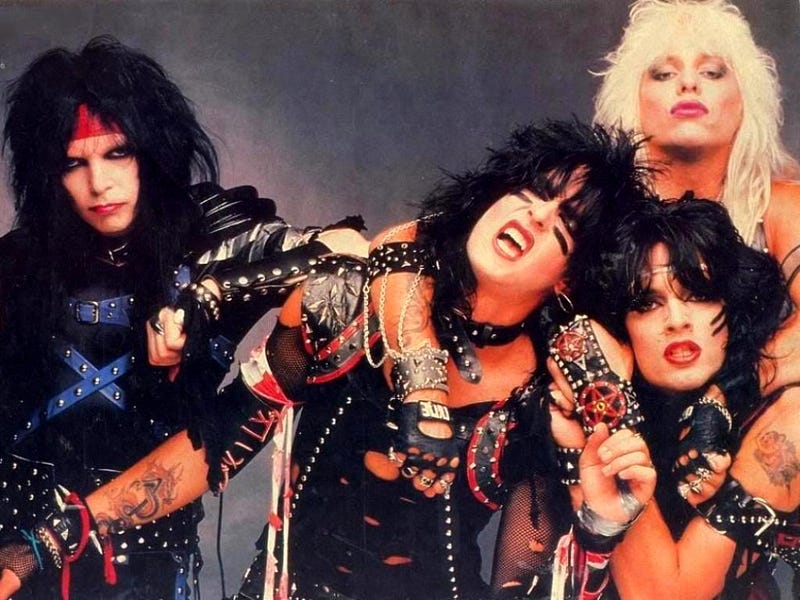 Recently the Rock and Roll Hall of Fame released the names of their latest enshrinees. The most recent class consists of Lou Reed, Stevie Ray Vaughan and Double Trouble, Joan Jett and the Blackhearts, Bill Withers, Paul Butterfield Blues Band, and Green Day. Ringo Starr and the 5 Royales will be similarly honored. In order to be inducted into the Hall, certain requirements must be met. Taken from the Rock and Roll Hall of Fame official website, these requirements are:
To be eligible for induction as an artist (as a performer, composer, or musician) into the Rock and Roll Hall of Fame, the artist must have released a record, in the generally accepted sense of that phrase, at least 25 years prior to the year of induction; and have demonstrated unquestionable musical excellence. We shall consider factors such as an artist's musical influence on other artists, length and depth of career and the body of work, innovation and superiority in style and technique, but musical excellence shall be the essential qualification of induction.
While there are many artists who have, incredulously, yet to be inducted (Judas Priest, NWA, Iron Maiden, Afrika Bambaataa, Warren Zevon, and more), the most glaring omission in my opinion is Mötley Crüe. Regardless of how you feel about the band or their music, they more than fulfill the requirements in both deed and spirit. Mötley Crüe (Vince Neil, Nikki Sixx, Mick Mars, and Tommy Lee), this band of hedonistic, degenerate, and foul miscreants began in 1981 and has been a part of the musical landscape of the world, for good or for bad, ever since.
Started in Los Angeles, Crüe was the antithesis of New Wave. They didn't wear suits or skinny ties, and they weren't synthesizer based. They played loud, rude, party music for loud, rude, party people. They were gods on the Sunset Strip. Eventually the Crüe were discovered and released Too Fast For Love in late '81. Included on the album were Live Wire, Merry Go Round, Too Fast For Love, and On with the Show. The album was great, but eventually re-mixed and re-released in 1982. Their constant touring and incredible live shows got them a gig at the 1983 "Us Festival," playing to an audience of 670,000 and gaining a new audience via MTV, back when that network actually played music.
In 1983 Mötley Crüe shot to fame with the release of their next album, Shout at the Devil. The videos for Looks that Kill and Too Young to Fall in Love were smash hits, and really got the ball rolling for the band. This was the time when MTV held sway over the record companies and radio stations for determining which bands would make it and which wouldn't. It was as much about the look as the music. After the success of Shout, in 1985 Mötley Crüe released Theatre of Pain, which exploded with the release of the second single Home Sweet Home. This song made MTV change its policy with regard to their old "Daily Request" chart, as it stayed at number one for over three months. Finally MTV had to yank it, and install the unofficial "Crüe Rule" that stated a video lost its chart eligibility after 30 days.
The band continued its success with 1987's Girls, Girls, Girls. The eponymous first single is still played at fine Gentleman's Clubs across the world. The album also saw the release of the song Wild Side, which was popular in its own right. After finding a brief sobriety, the band released Dr. Feelgood in 1989 and again found incredible success. The album spawned five singles: Dr. Feelgood, Kickstart my Heart, Without You, Don't Go Away Mad (Just Go Away), and SOS. In addition to these classic Crüe albums, the band has also released Mötley Crüe, Generation Swine, New Tattoo, and Saints of Los Angeles, all to varying degrees of success.
So why should Mötley Crüe be in the Rock and Roll Hall of Fame? It's simple, really. They embody everything the official requirements call for, and then some. They've been together for 34 years. They have released nine albums. They have toured the world many times over. They have entertained millions of fans. And they're quite possibly the living, breathing embodiment of the old axiom of Sex, Drugs, and Rock and Roll.
Nikki Sixx nearly died from a heroin overdose, only to be brought back to life, only to escape from the hospital, only to score more heroin, only to OD immediately again. Vince Neil killed his friend in a car accident, spent time in prison, was eventually kicked out of the band in the early 90s, and returned when they all realized it was the original four who made the group magical. Mick Mars has battled Ankylosing Spondylitis, which has fused and stooped his spinal column, for most of his adult life. Tommy Lee has been in and out of jail, and had a private sex tape made very much public.
The band has imbibed millions of gallons of alcohol, They have snorted, smoked, and injected every conceivable drug into their bodies. They have had copious amounts of sexual escapades, enough to make the most hardened deviant blush. They have gotten in brawls, both external and internal. There have been arrests, convictions, jail sentences, tours, apologies, scandals, marriages, divorces, deaths, and most of all music, music, music. Nikki Sixx said the band, "collectively and individually, have done things on our own terms." There's no debating that.
British music journalist Mick Wall once called Mötley Crüe "music for the American Moron." He's right. But it's our music, and whether we're morons or not, there's no arguing the impact that Mötley Crüe has had on the musical scene for all these years. Countless bands have been influenced by the Crüe, such as Guns N Roses, Skid Row, and many other admittedly horrible late 80s hair metal bands. But the point is that Mötley Crüe did it first and Mötley Crüe did it better. They've been around long enough and ushered in a new kind of music after the desolate wasteland of New Wave. As for "musical excellence?" Well, I believe it's in the ear of the beholder.
Regardless of how you may feel about the band, Mötley Crüe deserves to be in the Rock and Roll Hall of Fame. They deserved to be in before Green Day, before Randy fucking Newman, before The Comets, before The Midnighters, and before many others. The Crüe has been around for a long time, and they deserve enshrinement if for no other reason than they were the big Fuck You we all wish we could be, and continued to be with every step forward they took. Don't believe me? Read The Dirt.