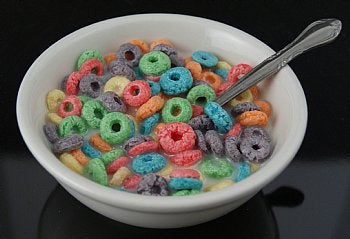 College was a grand affair. To spend four years with people you genuinely love is as fine a thing as can be done. Throw in the diploma and you've got a fairly winning combination. My roommates and I thoroughly enjoyed our college experience, so much so that the idea of purposely tanking a few classes to remain wasn't out of the realm of possibility.
We lived in squalor. Sure enough, the apartment Dan and Tim and I shared was good. However we were not exactly the type to clean. Or even attempt to clean. We would bribe friends to clean our apartment because we were lazy and nobody liked to move much. Shows would remain on the TV because nobody wanted to exert the effort of leaning forward to snatch the remote off what passed as a coffee table but was instead a mishmash of beer cases, cigarette boxes, lighters, and sundry other unmentionables. There was a frying pan on our stove top for weeks, filled with bacon grease - about a half an inch thick. Instead of taking the wee five minutes to wash it, someone instead had scrawled "Clean Me" in the bacon fat with a finger and didn't that make us laugh so we kept it there.
The three of us lived out of necessity - the type of necessity one finds oneself in when one wants to live not too terribly far from a favorite pub. Stumbling distance is how we called it. If you can reside within stumbling distance from said watering hole, everything would be ok and if you didn't make it home that night you could procure any number of places to stay. Even in the arms of some kind lass who fell prey to the charms of any of the three witty folks such as ourselves. One such establishment was found at the end of our street, and they had a lovely promotion each and every Friday afternoon.
This tavern had the wonderful notion to hold "Penny 'til you Pee" happy hours starting at 3:00pm on the nose. To the uninitiated, this meant that a poor college student, such as myself, could walk to this particular bar with no more than a quarter in his pocket, plunk down said quarter and ask of the lovely barmaid, "Twenty five beers please." These were beers of the shit variety. They cups were plastic and would only hold the six ounces. However, if you could drink them down quickly before any patron ran to use the bathroom, you could have yourself a hooley before the dinner bell rang. There were bouncers stationed at each exit, and two at each restroom to ensure no urinator went unseen. Unfortunately, they should have had one minding the bar, because this particular bar was lined with what used to be some sort of shag carpet, and it wasn't a stretch to see people whip it out and pee into the deep recesses of the maroon thickness below. Thankfully, I wasn't one of those people. I have some standards.
Anyhow, my roommates and I enjoyed our experiences, and we were close enough to bust each other's balls whenever the mood arose. The mood arose often. My roommate Dan was a Buddhist. Still is. So much a Buddhist that he spent a few years in the Monastery after college. He was the conscience of our trio, but that doesn't mean he was refined. As a Buddhist, he would meditate most afternoons and we would be respectful enough to leave him to it. Except Tim one afternoon. He decided to bust some Buddha balls.
Here's where the title of the story makes sense.
While Dan was meditating, Tim decided to be a bit of a hard-on towards him. Nothing vicious, nothing malicious, just some general annoyances. He would turn the living room stereo up, and the shuffle would play, in no particular order, Pink Floyd, Ministry, Jane's Addiction, Soundgarden, Grateful Dead, Frank Sinatra, or whatever random discs were housed therein. This wasn't enough for Tim though. He went to Dan's room and would, in a mocking tone only an elementary school kid would use, say "Daaaaaaaaaaaaaaaaaaaaaan! Daaaaaaaaaaaaaaaaaaaan! Buddha Boy!!! Daaaaaaaaaaaaaaaaaaan!" None of this got a rise out of Dan, who was unflappable when it came to all things Buddhist. So Tim cranked it up a notch, banging on Dan's door, yelling that he was smoking all of Dan's cigarettes, drinking beers, anything to just be bothersome. The last straw was when Tim poured himself a bowl of Dan's favorite cereal and decided to taunt him by eating it and yelling about being the one eating it and there wasn't much left and what will you do about it? Tim is yelling all this from the couch in our filthy living room, and he's laughing. And laughing. And laughing. I'm laughing too because it's odd and surreal and we're both under the influence and everything is funny.
And then Dan's bedroom door opens up.
Dan walks purposefully towards Tim, who's just laughing and shoving spoonful after heaping spoonful of cereal into his gaping maw and the milk runs down his chin and he's laughing and eating and laughing and eating. And Dan walks up to Tim and throws something in the bowl of cereal.
Tim looks down, the smile leaving his face, and he puts the bowl down.
Dan had reached into his own underwear, ripped out a fistful of his own pubes, walked calmly towards Tim, and threw the pubes in his cereal.
Game, set, and match.