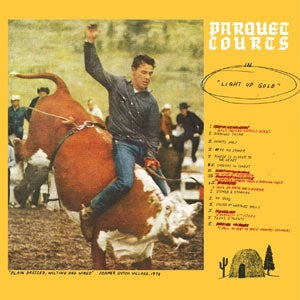 5. Parquet Courts - Light Up Gold
Jangly guitars, gratuitous feedback, and earnest crooning make this wildly lo-fi album a perfect accompaniment to a lazy Saturday morning of grabbing a coffee, lowering your drawers and blasting your salami on the couch. The album is laced with short, aggressive but catchy songs that are loaded with infectious guitar hooks. It is a refreshing break from the current trend of synthesized neo-80's pop. Try greasing your rod and shooting a load off to this one.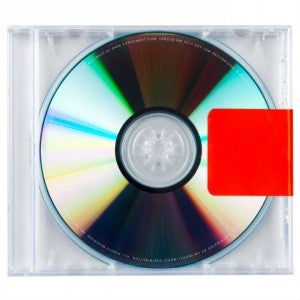 4. Kanye - Yeezus
I really didn't want to like this album. And I didn't at first, but after several listens I have to admit that there really is something brilliant about stripping down the sound to just the basics: drums, beats, bleeps and bloops, and letting Kanye do his thing. Stripping down is something you're gonna want to do when you listen to it. There are several great songs on here for climaxing to.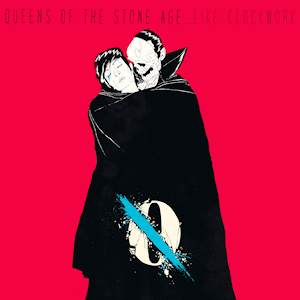 3. Queens of the Stone Age - ...Like Clockwork
With "...Like Clockwork" Josh Homme has officially claimed the title of best rock vocalist today. The album is decidedly dark and, at times, harrowing, but it's not just for pounding off alone in the dark. It's more like a celebration, or at least an acceptance, of sorrow. Soaring guitars, beautifully crafted songs, and, most importantly, gorgeous vocals, will have you cumming like a hot geyser on a cold, sad, distant planet.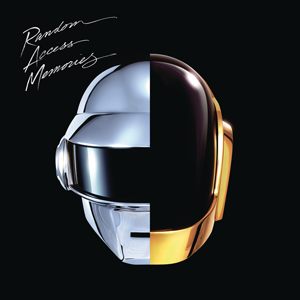 2. Daft Punk - Random Access Memories
True story: I was attacking my hog one evening while my consciousness soared into a fourth dimension, bouncing, drifting and celebrating the joy of "Random Access Memories" when I was suddenly snapped back to reality by a rapping at the door. I tucked my attentive meat pole into my sweatpants waistband and opened the door to find my neighbor Bill asking if I could please keep it down. Embarrassed, I explained that I had traveled to a distant pleasure zone and wasn't aware that my vocalizations had become so loud. He looked at me blankly and said he was actually talking about the music. Boy did we get good laugh out of that one. Haven't seen Bill since. Be careful when pounding away to this album; you could become lost in a pleasure zone.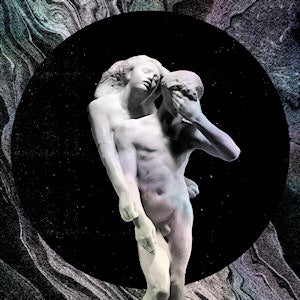 1. Arcade Fire - Reflektor
"Reflektor" is your best bet for punishing your dick in 2013. The album abandons the moodiness and sorrow of the Fire's past albums and features dashes of pop, Caribbean beats, synth, and joy. If you were going to be stranded in a masturbatorium for all of 2014 and could only bring one album, this is the one to buy. I would lend you my copy, but I wouldn't recommend touching it.