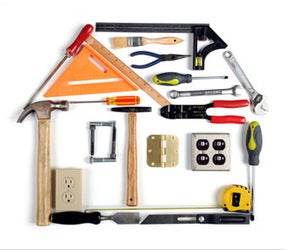 Now I know some of you fellas are pretty handy at fixin' stuff. And some of you might not know the difference between a Phillips head screwdriver and an electric hot water heater. Never fear, The Handyman is present with you on the internet!
So stick around. You first time homeowners will find out why a bunch of oily rags don't make the best insulation for your converted porch, and you old pros just might pick up a tip or two.
Lesson One, and it's a big one: SAFETY FIRST! This unfortunate accident could have probably been avoided entirely if this fellow had been wearing safety glasses.