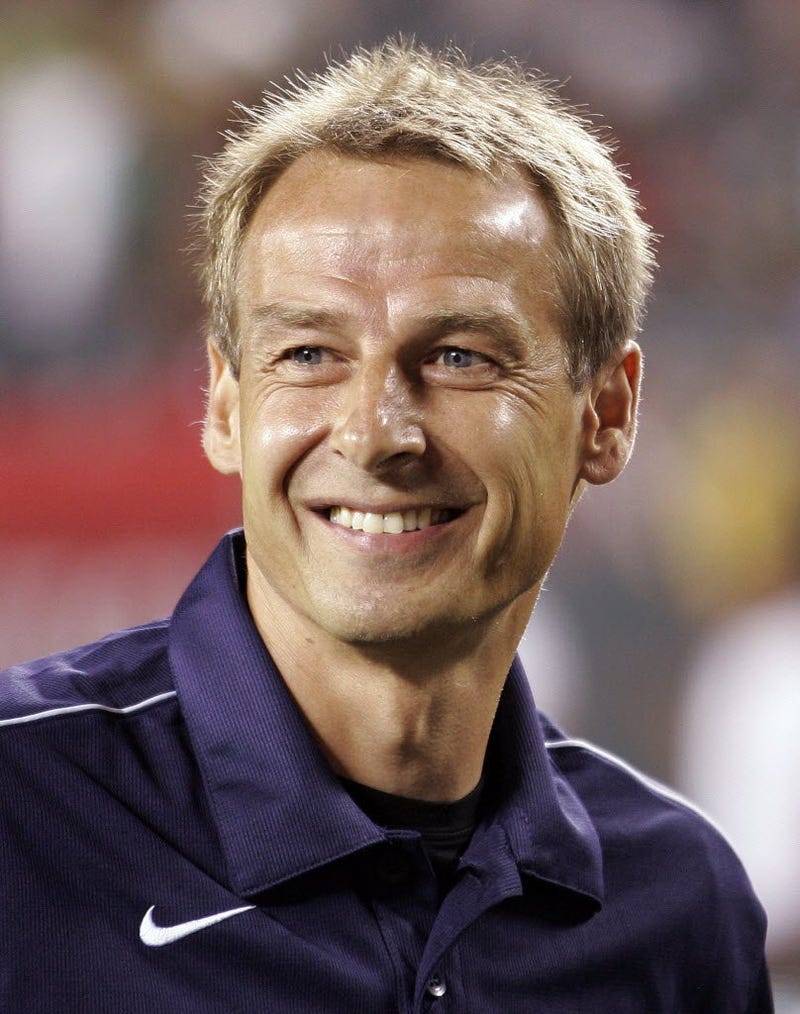 Tonight at 10:00 pm in frigid Colorado, the US Men's National Team takes on the mighty, eco-tourist-friendly nation of Costa Rica in the second of ten qualifying matches for the 2014 World Cup. You might think, 'hey, how could Costa Rica possibly beat the United States in anything but fantastic deep-sea diving and green bungalow resorts?' And most years you would be right.
What's different about this year?
To start, the US is coming off a relatively bad defeat back in February in Honduras. The game was played with temperatures in the mid 90s on a bumpy field, and the US' performance was lackluster, to put it kindly. Fortunately for the Yanks, it was only the first game in qualifying, and teams are rarely expected to win outright on the road. Unfortunately for the Yanks, after this game against Costa Rica, they have to fly down to the Azteca — a veritable fortress of fans throwing batteries and bags of urine — to play Mexico. If they don't get the win and three points in the Costa Rica game, the USMNT could find itself staring at one (or zero) point/s through three games, and in last place in the 6 team qualifying group.
Yikes, sounds like a rough start. But the US is still a better team than Costa Rica, right?
The short answer is still, fortunately, yes. The US has far more depth than Costa Rica does, and more experienced star players like Clint Dempsey and Jermaine Jones. What the US doesn't have, however, is a confident defense. Regular starters Timmy Chandler and Fabian Johnson are out with injuries, and coach Jurgen Klinsmann didn't call up former captain Carlos Bocanegra, who has over 100 appearances for the USMNT. That leaves the back 4 without a reliable veteran to anchor the line.
Of the back four slots, we can be fairly sure that 24 year-old Omar Gonzalez will be in central defense, where he started against Honduras and where he was partially responsible for the decisive goal in that match. Alongside him somewhere on the line will be Geoff Cameron, who plays for Stoke in the Premier League. Cameron is probably the US' best central defender at this point, but his versatility and the US' lack of outside defenders may mean that he plays out wide at right back, where he often plays for his club. If Cameron plays out wide, the other central defender may be Clarence Goodson, a veteran who's steady but not world-class, or Maurice Edu, a converted defensive midfielder who can stay with speedy strikers but may not have as good defensive positioning.
At left back is where things get interesting. Quite frankly, with Johnson and his backup Edgar Castillo out with injuries, the US doesn't have many options at left back. According to most reports from training, the two options going forward may be two players who are most comfortable going forward: veteran Damarcus Beasley and newcomer Brek Shea. Both play as left wingers normally, but may be asked to play left back for this match and against Mexico. Neither option is that appealing if the US is looking to shore up its defense.
The US' attack is actually in decent shape, especially if young striker Jozy Altidore can finally start scoring for the US like he does for his club in Holland.
Huh, doesn't seem so bad outside of those defensive questions. I'm feeling pretty good!
So were most USMNT fans until this week, when Brian Straus of the Sporting News published a critical expose of the issues some players are having with coach Jurgen Klinsmann. According to "anonymous" players, Klinsmann doesn't have a good grasp of communicating tactics to his team, and the players often have no idea what they're supposed to be doing on the field. In addition, some of the players are pissed that Klinsmann appears to favor German-American players, who have, according to these same anonymous players, formed their own clique. If you thought playing soccer would get you away from high school, think again.
In the days since the article was published, however, support for Klinsmann has poured in from current players. Central midfielder Michael Bradley, one of the team's best players and the son of the coach that Klinsmann replaced, offered his whole-hearted support for Klinsmann and blasted those players who aired their grievances to the public. Similarly, goalkeeper Tim Howard denied many of the article's claims and striker Herculez Gomez said that a little adversity was good for the team because it meant that people were more focused.
It will be interesting to see how the team responds to the media criticism this week, especially with Klinsmann's announcement that the team's new captain will be Clint Dempsey, who has not previously shown any inclination towards taking on more of an active leadership role.
So what can we expect tonight?
I would expect the US to come out sharp in the opening twenty minutes of so tonight. The team has been the subject of criticism for its lackluster play, and I expect them to try to put those doubts to rest. Costa Rica, however, is not just a sacrificial lamb (Call your mothers to wish them Happy Passover!). They have some quality attacking players, including Fulham's Bryan Ruiz. They can be a dangerous counter-attacking team, which could break open the US' makeshift back line. Fortunately for the US, though, Costa Rica's top striker Alvaro Saborio may be in doubt with a knee injury for tonight's game.
All told, the US doesn't need to win this game to avoid some stressful games down the line, but it would be really nice to take the three points, especially with a trip to Mexico coming up next Tuesday.
The optimist in me says it'll be 3-1 for the US, with at least one goal from Jozy. Chime in below on how you think the game will turn out, and what the US' prospects look like for the next few months of qualifying.