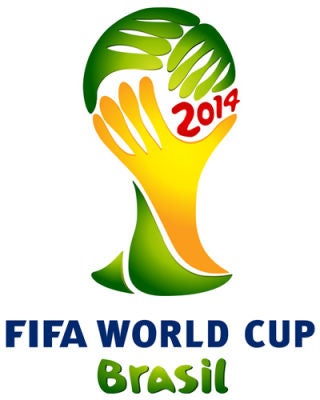 At long last, we've reached the end of the group stage. And Vincent Tan's Ownership Academy kicked all our asses.
But fear not, there's still a lot of games to be played, and anyone can lift the troph...USA USA USA USA USA USA HELL YES.
I will have a post tomorrow about how scoring will work for the Knockout Rounds, as a reminder.
Games:
Germany-USA: 1-0
Portugal-Ghana: 2-1
Belgium-South Korea: 1-0
Algeria-Russia: 1-1
Top Scorer:
Lots of high scores out there today, but Redmanprime and FloriTexaYork held down the fort with 8 points apiece. That's an impressive total, so well done to both of them.
Standings:
Rank
Name
Champion
Group Stage
Total Points



1
Vincent Tan's Ownership Academy
Brazil
54
54
2
Maloik
Brazil
43
43
3
Clinton Portishead
Brazil
42
42
4
Curtis Wenis
Brazil
41
41
5
Redmanprime
Brazil
40
40
5
Woobie the Lock
USA
40
40
7
FloriTexaYork
Germany
39
39
7
Rey Hamburguesa
Brazil
39
39
7
Stumblebrag
Argentina
39
39
10
Jay Sanin
Argentina
36
36
10
Nicolay
Brazil
36
36
10
Sugar Ray Felton
Argentina
36
36
13
Winky Dinky Dog
Argentina
35
35
14
Benoit Balls
Spain
34
34
14
Justin Brightbill
Brazil
34
34
14
SaveToFavorites
Brazil
34
34
14
Sneijderman
Brazil
34
34
18
Bob Kibble
Brazil
33
33
18
Mr. Rodgers Neighborhood
Brazil
33
33
18
Ryan Winfield
Argentina
33
33
18
Skierbum
Argentina
33
33
22
Backup Alias
Argentina
32
32
22
Joey Tallywacker
Brazil
32
32
22
OBWax
Germany
32
32
22
Vinnyw28
Brazil
32
32
26
BirdLaw
Brazil
31
31
26
JMoney1992
Germany
31
31
26
MopUpReliever
Brazil
31
31
29
Cobra, Brah
Portugal
30
30
29
Get Behind Me Miroslav Satan
Italy
30
30
29
Girlwonder
Brazil
30
30
29
I'm Dan, He's Casey
Brazil
30
30
29
Ibrahimosnitches get Ibrahimostitches
Germany
30
30
29
Marmol
Spain
30
30
29
Technicolor Jan Stenerud
Brazil
30
30
36
Chid
Argentina
29
29
36
FusilliGaryBettman
Spain
29
29
38
DougExeter
Brazil
28
28
38
Eto'o and the Bunnymen
Argentina
28
28
40
Eddie Sutton's Southern Comfort
Germany
27
27
40
EddieRoyalTenenbaum
Germany
27
27
40
Florianopolis Flamingos
Germany
27
27
40
MiloMinderbinder
Brazil
27
27
44
Freeman McNeil
Brazil
26
26
44
Sizzlechest
Brazil
26
26
46
AMagicianNamedGod
Argentina
25
25
46
Keisertroll
Argentina
25
25
48
Same Sad Echo
Brazil
24
24
49
Batman's Robyn
USA
23
23
50
Carl Carlerson
Portugal
21
21
51
RMJ=H
Portugal
19
19